Mission Statement
The mission of Contra Costa Medical Career College is to provide today's busy health care professional with approved and accredited continuing education courses on topics that are vital to current clinical practice. We are committed to offering the highest quality continuing education courses available to meet the needs of today's healthcare workers.
Contra Costa Medical Career College Online
Contra Costa Medical Career College Online was formed to assist the healthcare community achieve their required continuing education unit requirements.
Contra Costa Medical Career College works with educators as well as authors of health related training materials to compose quality continuing education courses. Our courses will not only refresh what has been learned during the initial certification/licensure process, but also teach the latest concepts and trends as well as technology that has affected the healthcare industry.
Certifications and Approvals
Contra Costa Medical Career College and its programs are certified or approved by the following regulatory bodies:
BBB (Better Business Bureau)
BPPE (Bureau for Private Post-secondary Education)
BVNPT (Board of Vocational Nursing and Psychiatric Technicians)
CDPH-LFS (California Dept of Health Services Laboratory Field Services)
NHA (National Healthcareer Association)
The California Board of Pharmacy
Expected Outcomes
Contra Costa Medical Career College is dedicated to training caregivers who provide safe, respectful healthcare. We expect all completing trainees to:
Apply learned technical, workplace, and life skills to the chosen allied health profession.
Communicate effectively and professionally with clients, employers, and members of the healthcare team.
Recognize lifelong learning opportunities to allow the maintenance and growth of knowledge in the chosen profession.
Exercise critical thinking to receive, process, and act on information that will lead to safe and effective care for clients served.
Work collaboratively and independently in diverse environments, recognizing cultural and spiritual differences, and treating others with respect and dignity.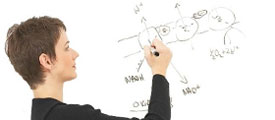 All courses offered here are conducted via our proprietary Learning Management System also known as "E-Connect". Our experienced consultants work with facility staff members to develop and design the functionality and presentation of course materials that meet the specific requirements of regulatory organizations such as the California Department of Public Health-Laboratory Field Services and California Board of Registered Nurses.

We believe that education is required for lifelong professional growth.
Only through continual learning can we hope to maintain the highest level of professional excellence, meeting the needs of our patients as care givers.